Careers
Career Opportunities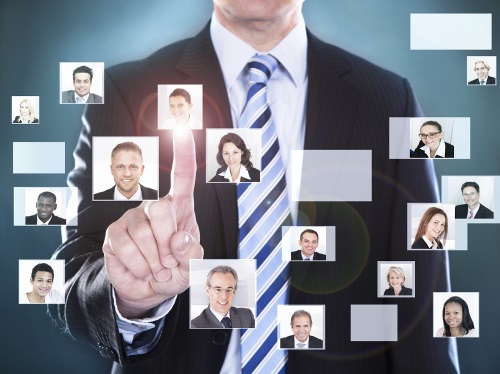 Life at PCPlus Networks: At PCPlus Networks we're on an important mission to change the way people use Information Technology to speed up their business processes by being the best IT service provider while offering customer service that's expected and deserved.
At PCPlus Networks, we're motivated and inspired every day by how our customers use our products and services to find creative solutions to business problems, develop breakthrough ideas, and stay connected to what's most important to them. Ensuring a high level of satisfaction among our customers and partners is a core component of our business
Its more than just a mission statement, it's a call to action that drives every decision we make and every call we take. Our unique business model makes PCPlus Networks a great place to grow a career. We're an established leader in our market, but our mentality remains far more nimble than our traditional rivals. We take pride in shaking up the industry with our innovation and success.
People at PCPlus Networks: We are passionate, innovative and fun. Not only do we work well together as a team, we have fun, too! We recognize holidays with office parties and regularly look for excuses to celebrate anything. When you're selling IT products and IT Support you better have standout services that wow your customers. All employees at PCPlus Networks realize that no matter what their job function is, we all can positively affect our customer's experience. And that's what we're passionate about - delivering that wow experience. We're committed to thinking differently, and expect ideas from all our team members at each level of the organization. We value collaboration, reward hard work, and work hard to recognize everyone's contributions to our achievements. You won't labor in isolation - our departments work closely with each other, and our leadership team keeps everyone on the same page.
Why PCPlus Networks?: With hard work, come rewards. We believe a productive team deserves to be taken care of. In addition to generous compensation, PCPlus Networks offers a yearly performance based bonus, an experienced senior leadership team, continuing education and training. We support our employee's good health and a comfortable level of personal well-being by providing diversified benefits.
Are you ready to grow?: If you are looking for a growing and fast paced environment - this is it. PCPlus Networks has continued to be a growth story in every way - growing sales, entering new markets, and adding staff. We continue to grow aggressively at PCPlus Networks, and actively pursue the best and brightest job seekers. PCPlus Networks needs curious, detail oriented, highly organized, and eager-to-learn candidates to help change the way people use Information Technology. As a candidate for a position at PCPlus Networks, you have the opportunity to join a focused team with a demonstrated record of success. We're in one of the fastest growing fields, and today's innovations will shape the industry for years to come. We invite you to learn
more about the work environment at PCPlus Networks and view our most current openings.
Is this you? If so, we'd love to get to know you...To apply online, simply click here.