Virtualization
Improve Server Performance and Utilization with Virtualization
For businesses with too many underutilized servers or escalating IT costs, virtualization provides relief by fundamentally changing the way IT resources are managed and deployed.
What is Virtualization?
Virtualization allows you to run multiple virtual servers on a single physical machine, efficiently sharing resources and maximizing server utilization on the fly based on your business needs. This optimizes performance and provides unmatched flexibility and increases the availability of resources, applications and data.
With the traditional one-to-one relationship between servers and applications, physical resources were underutilized and an excess of time was spent managing servers.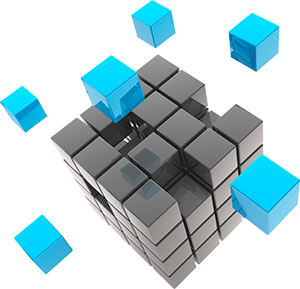 VIRTUALIZATION
Virtualization saves money, lower hardware and longer life, less maintenance & saves energy.
Why Virtualize?
Do More With Less – Consolidated servers with optimized workloads allow you to get more from existing resources.
Reduced IT Costs - Less hardware and reduced IT administration efforts. Our clients save an average of 50-70% in overall IT costs.
Business Continuity - Eliminate downtime, securely backup data without interruption and recover immediately from any unplanned outages.
Increased Flexibility - Fast provisioning and dynamic load balancing for improved application performance.
Fast Provisioning and Dynamic Load Balancing – for improved application performance.
Reduced energy needs – fewer servers means lower electricity and cooling bills and a smaller carbon footprint.
PCPlus Networks's virtualization experts can show you how to simplify your IT infrastructure, lower costs and improve your system reliability.
Want to do more with less? Virtualization is the answer.
Let us show you your options
Schedule a Free Consultation
---
Areas Covered
We provide a range of IT Managed Services, IT Consulting and Onsite IT Support in Atlanta, Columbus, Augusta, Savannah, Athens, Sandy Springs, Roswell, Macon, Johns Creek, Albany, Warner Robins, Alpharetta, Marietta, Valdosta, Smyrna, Brookhaven, Dunwoody, Peachtree Corners, Rome, Newnan, La Grange, Statesboro, Lawrenceville, Duluth, Commerce & Surrounding cities
Local experts who can visit on-site: Atlanta Managed IT Services, Columbus Backup and Data Recovery, Augusta IT Consulting, Savannah Cloud Services, Athens Server Support, Roswell IT Consulting, Macon Computer Repair, and Lawrenceville Managed IT Services, Duluth Guest Internet Support, Commerce Network Wiring. Newnan Network Cabling, Marietta Telecom wiring, Atlanta IT Support, Smyrna Network Support. Rome Wi-Fi services. La Grange Wireless Network.
Managed IT services from PCPlus Networks provide you with more reliable performance and predictable expenses. That means increasing the productivity from the technology you've already invested in, while reducing the total costs of IT problems and the resulting downtime.